KITCHENER ROOFING, ROOFERS, KITCHENER, ON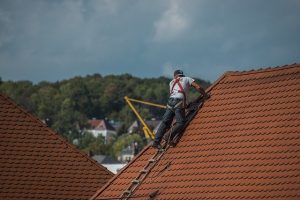 The old roof you have can be replaced by our team at Kitchener Roofing with one that offers more protection and energy efficiency. This can help you save money on your monthly energy bills. In addition, the older roof may have weak spots in it that need to be fixed before you invest in a new roof.
The main major benefit of installing a new roof with our expert roofers is the improvement of your home's value. Your roof can have an impact on how much your home's worth is. If your roof is cracked or damaged, this can lower the resale value of your home significantly. However, if you replace your roof now, you can have it repaired and the cost of replacing the roof can be significantly less than the price of repairs and reconstruction.
Replacement roofs are available in a variety of materials. You can purchase a new one in asphalt shingles, metal roofs, tile roofs, or wooden shake shingles. Each type has its advantages and disadvantages, and you must weigh all of these factors before you choose which material to choose from. There are also a lot of different colors available in these materials, so you can select one that goes well with the color scheme of your home.

If you are interested in having the new roof installation done professionally, then pick up the phone and call our professional roofing company now! We will inspect your roof and determine the extent of the damage. Second, he will also need to measure the amount of time that it will take for us to complete the job.
Finally, our team may also be able to install solar panels or other energy-efficient items that will cut down on the amount of money you have to spend on your electric bill by using less electricity. We will also give you advice on which materials are best to use to protect your home from the sun's harmful rays. While installing a new roof, you can also expect to get a great warranty on your new roof.
Why our customers love JP Kitchener Roofing!
There are many reasons why people choose to get roofing from us and it is through the quality of work and the affordable pricing that has been set that has made our customers feel they are getting value for their money. It is our dedication and commitment to ensuring that all of our customers get a great roof that is in tune with their budget that has led us to become one of the top roofing companies in Kitchener.
It is not uncommon for customers to ask what makes our roofing company the best when they are looking to get the roofing done. This is due to the fact that we strive to give the best customer service to all our customers and the best value in any type of roof they choose for their home. We have excellent competitive pricing! It is important that our customers are happy when the work is completed and that they always refer their family and friends to us to help us grow and pass on the savings to everyone.
Our roofers are contractors that are responsible for all aspects of the roofing process. We are able to ensure that all parts of it are functioning well and are safe. The process that we use is called 'stitching' and it involves attaching the tiles to the shingle and making sure that it is completely secure before going on to install the tiles.
It is also important to point out that having our roofing company come to your home to inspect the roof is one of the best things that you can do for your property. Having our team come out and inspect the roof will give you a better understanding of the condition it is in. It is often the case that if it has been neglected over time it will start to lose its strength and it may even begin to buckle. Having our professionals be there and see the condition it is and offer you a free no-obligation quote and assessment is one the best thing that you can do to ensure that it remains safe always.
Another reason why we are the best roofing company is that we use the best quality products and materials on the roofs. It is always best to use the best materials as they will be stronger, longer-lasting, and more durable than cheaper alternatives.
The last reason that you should choose us as your go to company is that we are the ones who will be able to tell you the best time of year to have your roof done. By talking to one of our experts we can work around your schedule and ensure that the work is done at your convenience and in a timely manner.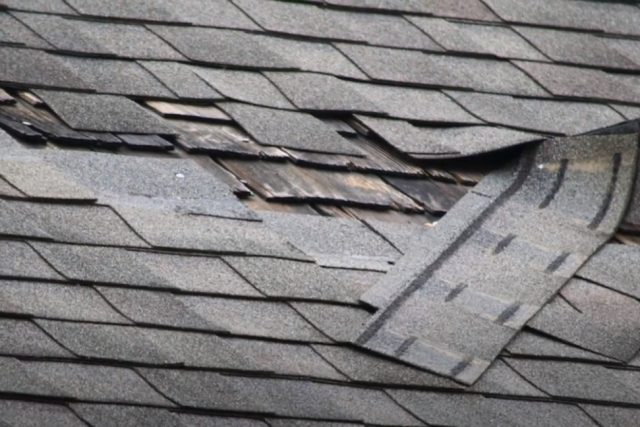 What is considered roofing damage? The actual construction of the roof itself can cause damage. Material failure, lack of insulation, loose, or broken flashing around the vents, and eaves.
Roofing damage that is not caused by construction problems can be the result of a lightning strike. This will leave a patch of shingles that can damage the surrounding area and make it susceptible to more damage.
This damage can also result from a storm that has blown over a roof and left water in the attic or crawl space. A water-logged attic can cause condensation and leaky pipes, which can allow water into the home.
Wind may blow leaves or other debris onto the home and if this is left on for long periods of time, it can significantly degrade the quality of your roof.
In addition, a poorly installed shingle could rip and tear, causing damage. If the seams between the shingles are not correctly fitted, you can have an unstable roof, which is also a potential fire hazard.
This damage can occur even if it is well constructed. If the shingles are missing, the shingle material will start to separate from the roof surface and this will cause cracks to appear in the shingles.
It is important that you understand what type of damage yours is subjected to. Once you know what type of problems have been done, you should call our roofers to begin to repair the damage as soon as possible. Our company can inspect the damage for you and then recommend the best course of action.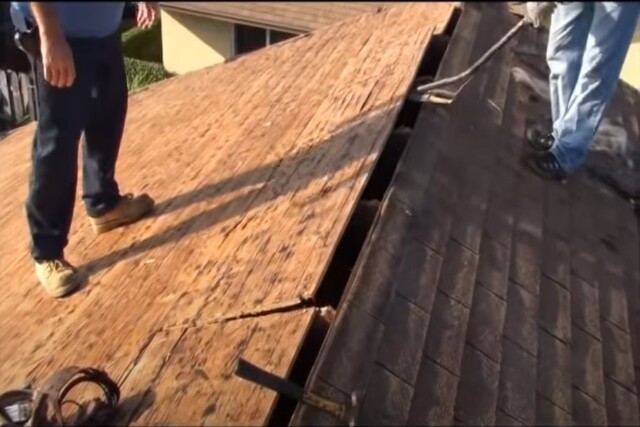 What are the benefits of re-roofing your house? There are several reasons for doing so. One reason is that most people don't know that it is cost-effective than replacing your whole roof. However, there are times where you have no choice but to replace your roof due to age and structural integrity.
When you re-roof your home, it will improve the entire look.
Another reason that re-roofing can improve the look of your home is that it is generally more environmentally friendly. In addition to this, there are less restrictions on the use of recycled material. Some people may have the impression that re-roofing will be expensive, but the fact is that it does not have to cost a fortune. When you choose our company that has the experience and skills, you can expect to get the best customer service around, competitive pricing and a great warranty!
Another reason is that there is less chance of mold and mildew forming. Mold and mildew can cause allergies and other respiratory problems in people.
There are many benefits of re-roofing that can benefit you and your home. No matter what your situation is, our professional roofers will give you an assessment of the condition it is in and help you decide what the best product to use so you don't have to worry about it!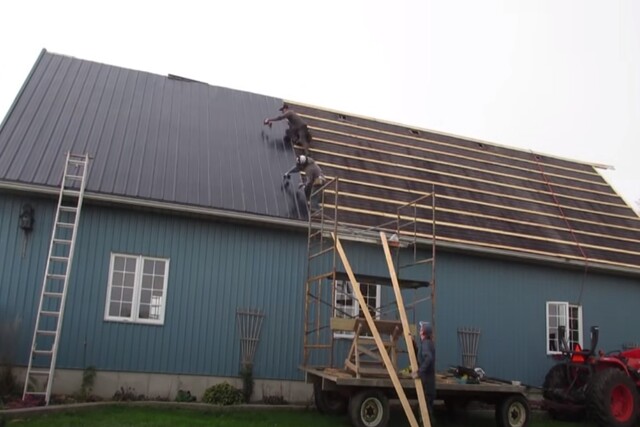 There are many benefits of having a metal roof, which includes durability, longevity, and more! Here's what the pros and cons of this product are:
Energy-efficiency is another reason why people choose metal roofing. Because of the materials used in the production, you'll be getting the best possible results when it comes to energy-efficiency. It is very important to make sure that your roof can take full advantage of natural sunlight and ventilation. Metal roofs are more than capable of doing this, so you won't have to worry about wasting money on inefficient systems.
Metal roofing systems are highly durable and long-lasting. They are often used in homes and offices. They can even be used in industrial and commercial settings. Due to their durability and reliability, it's easy to see why they've become one of the most sought after products for use in residential and commercial settings. Many people choose metal over other alternatives for their roofs because of their durability and reliability.
These systems have the ability to provide stable and steady support for structures. Even with the smallest of shakes and movement, these systems will not break or sway. This means that there is no need to worry about the roof damaging itself during a storm. When you're considering your options, there's no doubt that metal-made roofing systems will be the right choice. To go with.
These advantages are definitely reasons enough to consider using them for all your residential and commercial building needs. As you can see, there is no doubt that metal-made roofing systems are the best option when looking into your roofing needs.
If you have a commercial building that you want to keep running effectively, but you aren't sure if your flat roof will hold up, then you might want to consider the different types of commercial flat roof repairs we offer. These different types will all deal with the different kinds of weather conditions that can affect your property.
The first type of repair is going to deal with the problem of rain. If you have a large building that is being built or if the building is a building that is still being built or one that has been around for many years, then you are going to have a lot more water than normal on your roof. The last thing you want is water penetrating the building and affecting the day to day operations.
Another type of repair that you might want to take for the different types of commercial flat roof repairs that you might have is the problem of ice. The ice on your roof can cause your roof to bend when it thaws out. There are a lot of different types of repairs that can be done when you are dealing with this problem.
The last type of repair that is going to be taken for the different types of commercial flat roof repairs that you are going to need to deal with is a problem that comes from the heat of the sun. If the roof of the building is not covered with the right kind of material, then you are going to have issues with the heat coming in through the roof and affecting your roof.
When you are looking into the different types of commercial flat roof repairs, you should call and speak to one of our flat roof specialists. They will inform you about the different types of options that are out there from TPO Single-Ply, Modified Bitumen, Standing Seam Metal and EPDM roofing systems. We have the trained staff ready to take on any size flat roof you may have!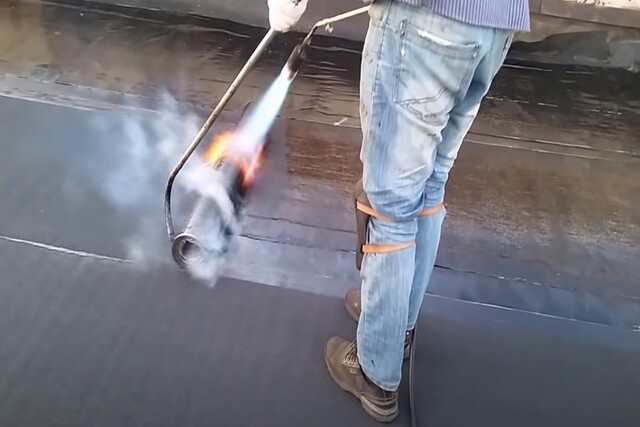 A roof inspection is essential when your roof is older and needs repair. The inspection will help you determine whether your roof is safe. If it has cracks or missing shingles then it is time to call in our roofing specialists. Find out why a roof inspection is so important.
When it comes to these problems, there are several possible causes. You should check yours for damage after a heavy storm or heavy winds, especially if you suspect that you have structural damage. If you're unsure if there's visible damage, let us assess from the top and check for missing or broken shingles, small holes in the roof, and damaged sections.
In any case, once you start noticing signs of wear and tear on your roof, it is important to get a roof repair specialist on the scene as soon as possible.
These inspections are not only important when there are major problems but also if it looks like it is about to collapse or if it looks damaged in any way, it's critical that you get the problem checked out quickly! Our specialists will be able to evaluate the damage and determine if it is structurally sound or if any repairs are necessary.
It is also imperative that you get yours inspected even if it looks clean and fine from the outside. Roofs can appear great from the outside and can look like they are falling apart on the inside. An inspector can determine whether or not any leaks or damaged areas need repair before they become more serious. If yours is not structurally sound, it will cost you more money in the long run because you will have to pay for repairs that could have been prevented by regular maintenance and cleaning.
If yours is not structurally sound, it's important to have your roof inspected every few years for damage or deterioration. Even if you are looking to sell your house, having regular inspections will help prevent you from spending large amounts of money on costly repairs.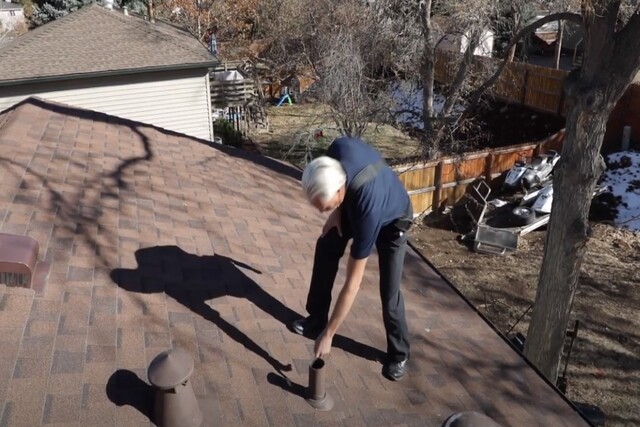 We offer the best roofing services for residential and commercial properties in Kitchener, Ontario, and surrounding areas. We have been in the business of providing the highest quality roof repair services for over 15 years. We are also one of the few companies around that truly offer both residential and commercial roof repair services.
The reason why we are the best roof repair company in Kitchener, Ontario is because of the quality of our workmanship and our commitment to building a long-lasting relationship with each of our clients. We value our customers as we would our own family members and will go the extra mile to ensure that you receive the best service possible. This includes providing quality materials and the best possible techniques.
When it comes to roof repair services, we pride ourselves on delivering high quality work with our clients. As we have been in the roof repair business for years, we know what it takes to ensure that you receive the best results. We will discuss what we can do for you when it comes to roof repairs.
Residential roof repairs are not always easy to do and many times you have to deal with large repairs that take a lot of time and money to get done right. The roof is one of the largest structures in your home and can easily become damaged from a variety of things. One of the most common problems with residential roofs is hail. Hail is a type of precipitation and is not something you want to deal with when it comes to residential roof repair. In addition to hail damage, hail can cause your roof to crack and weaken over time.
Commercial roof repairs are very different than residential roof repair. A commercial roof can often be more complex than a residential roof. Commercial roofs have a lot more structural problems and will require repairs that are usually done to them on a semi-regular basis. If you are looking for a roof repair company that is good at residential roof repairs then you need to look no further than Kitchener, Ontario.
Whether you are looking for a roof repair company or you are looking to have a company come in to do residential and commercial roof repairs, you can trust your roof to us and that we can guarantee your satisfaction. Call us today for a FREE no-obligation quote at 548-900-0333.